Episode 16
Hope Anew:
Creating Community with
Jonathan & Sarah McGuire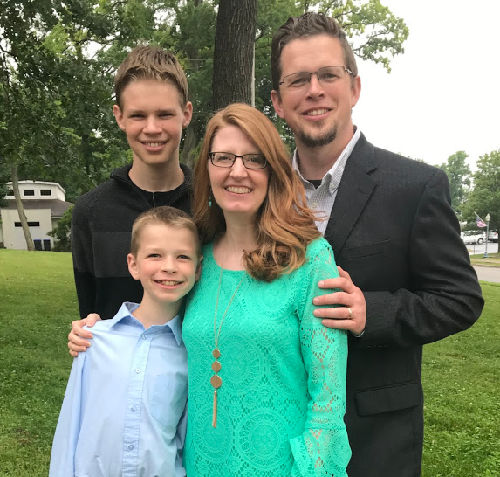 "We have to build a new vision for what life will be going forward – grieving what isn't anymore, and building
A NEW vision…"
Sarah talks with Jonathan and Sarah McGuire about their ministry organization, Hope Anew, and the new online community that launches October 1, 2019. They share their story as autism parents, the isolation they struggled through, the drought of rest Sarah went through, and how their family coped and handled those struggles. Through everything, they've created a ministry to parents of children with unique needs and disability, and are launching A NEW ministry specific to creating community. I'm so excited to introduce the McGuires to you if you don't know them already, and I highly encourage you to check out the incredible resources on their website, Hope Anew.
Hosts & Guests
Sarah Broady
Jonathan & Sarah McGuire
Show Links
Facebook: @hopeinthetrenches
Twitter: @hope_anew
5 Minute Vacations: Click on the website link above and sign up for updates to get the FREE PDF! Or click HERE and watch the video of Jonathan's presentation at Inclusion Fusion Live! 2018.
About Jonathan and Sarah McGuire
Jonathan and Sarah have been married 18 years and are the parents of two boys. They began their journey in special needs 12 years ago with the birth of their youngest son who was allergic to all food except sweet potato, and severely autistic.
In addition to being parents, Jonathan and Sarah co-founded Hope Anew in 2016. Hope Anew is a non-profit that comes alongside parents of kids with special needs on the spiritual and emotional side of that journey guiding them toward Christ-centered hope and healing. They connect with parents through a curriculum-based Hope & Healing Workshop they wrote and facilitate as well as writing, speaking, and podcasting focusing on the unique challenges of special needs parenting. And there is now a new facet to Hope Anew, which is their online community for parents of children impacted by special needs and disability that launches October 1, 2019!
5 Minute Vacations for Special Needs Parents
Do you ever feel like you never have a moment to yourself and it is all you can do to get through the next minute? By implementing the strategies in this free resource, you will be better equipped to care for your family over the long haul. Watch the video or get the PDF for FREE by signing up for updates on Hope Anew. If you chose not to sign up the first time, try opening the link in a new browser or on your phone and signing up. 
About the Hope Anew Community
Often parents of children impacted by disability and special needs feel alone and like no one gets it. We've created a laugh together, cry together, pray together community that helps parents navigate the path ahead of them so they can thrive in the midst of life's challenges.
On 10.01.19, you'll be able to home click the Join Now button on this page.
Follow the onscreen instructions to complete your registration.
You'll receive a welcome email with the details you need.
Stay Connected to Get The Latest Podcast Alerts